One of the most celebrated art and music NFT collections
CAPSULE HOUSE
The Vision.
A world class destination for anime-inspired multimedia storytelling.
We have a meaningful commitment to art and creative expression and seek to be an immersive refuge for the fantastical. We are on a powerfully beautiful journey and invite you to take a break from the everyday to enter an enchanted world so inviting and peaceful, like a daydream, or a memory, you find yourself lost in it.
Roadmap 2022
Summer Season
Demihuman Hatchening
Posthuman Hatchening
Continued Team Expansion
NYC Capsule House Party
The Capsuleverse Portal
Tales of the Kitsune
Fight Night
Secret Garden Cross Pollination
Fall Season
OM Capsule House District
Curated Art Collection
The Night Market
Seerscapes: A Drop of Light
Private Auction House
The Nurarihyon Hunt
Welcome to the Border House
Beyond
The Codex
Secret Garden x Capsule House: Seasonal Festivals
Brand Partnerships
The Capsule House Galleries
… and much more
About
Transporting You Beyond The Everyday.
Capsule House is a creative studio for exceptional art and music and a welcoming destination for artists, fans, and collectors. Famed illustrators and animators Seerlight and Kaejunni and developer, music producer Oksami, create meticulously crafted, immersive storytelling that transports you to a world that is both nostalgic and universal.
As an owner of a 10k NFT, high art or 1:1, you are granted valuable benefits and access to cultural experiences both digital and in real life. As an artist, no other project has the quality of artist engagement with the opportunity for mentorship and commissions to produce high/holder editions for the community.
Yokai
The most rare and powerful of all the species. Yokai reside within the spiritual realm and visit the material world to bestow both gifts and curses upon the humans and demi-humans.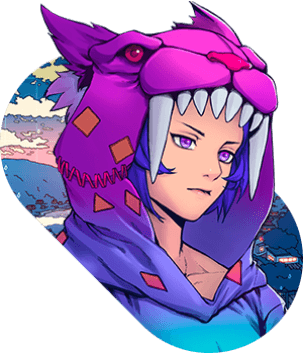 Demihumans
A hybrid animalistic species that prefers the wilds of nature to structured cities. They live at the edge of civilization within their intricate temples and are not afraid to go toe to toe with any trespasser to their home.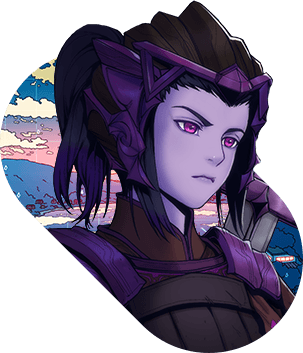 Humans
What they lack in sheer strength, they make up for in ingenuity. With a wide range of talents and determination, humans have built sprawling mechanized civilizations to power their airship fleets and trade routes.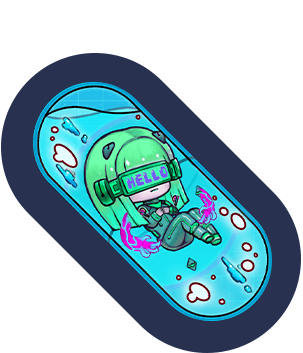 Posthumans
Wielding both advanced technology and dark magic, this species is a mysterious and formidable counterpart to the ethereal yokai. Created by an enigmatic "Architect," their true intentions have yet to be discovered.
Artist Bios
Seerlight.
#6 on SuperRare's All Time Top Artists, Seerlight is known for his detailed animated illustrations that create a sense of fascination and wonder. With inspirations calling back to Studio Ghibli and aesthetics rooted in nostalgia, Seerlight continues to create beautiful illustrations that inspire the imagination of others. In 2022, he hit his all time high, 1/1 sale at 150 Eth. He is the co-artist for Capsule House and artist for Secret Garden.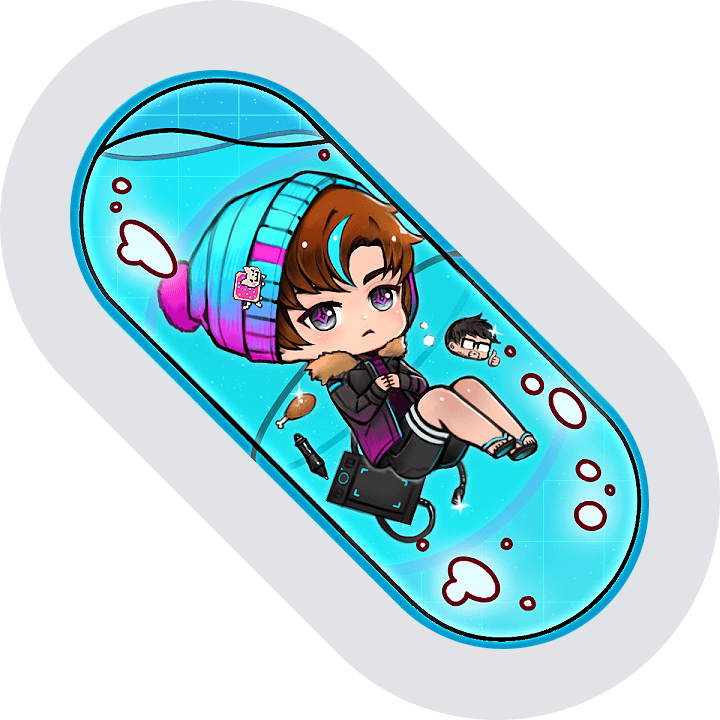 Kaejunni.
Singapore-based, SuperRare artist, Kaejunni is known for his meticulously hand-crafted character designs. He brings his characters to life through dramatic day and night time-shift animations. Balancing between soft-colour palettes and vibrant cyberpunk cities, his characters tease a world yet to be explored within the metaverse. He is the creator of Fish Bone Guild and co-artist for Capsule House.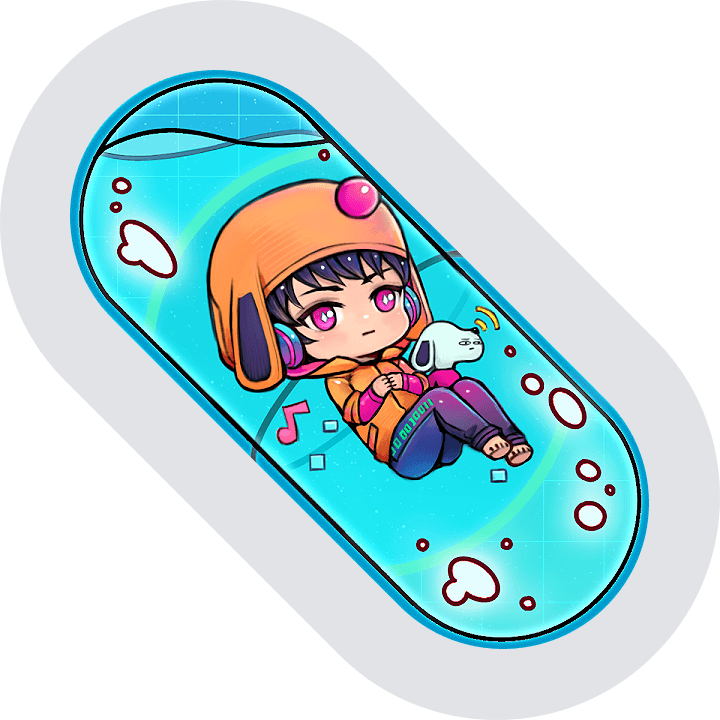 Oksami.
Creative and technical visionary, Oksami, is known for his expertise as a developer and a musical producer. Merging these talents together, he seeks to push the limits of music in the NFT space through new and interactive experiences that allow people to create their own Lofi music based upon his hand-crafted algorithms. Oksami is a classically trained pianist and multi-instrumentalist that boasts over 70K monthly Spotify listeners. He is the lead Capsule House and Secret Garden developer.
Capsule Lore
Welcome to the Capsule House.
The entrance point to a world of wonder: from the sweeping jungle temples of the Demihumans all the way to the neon lit back alleys of the Posthumans. Each variant has an origin story, a theme, and you as a holder have the opportunity to influence these. Details of this world and the lore are reflected in each PFP, curated art piece, and illustration if you look close enough. Are you ready to escape with us?
Tale of the Kitsune.
Every story needs a beginning, this is ours. Follow Nami the Kitsune as she ventures from the safety of her yokai tower within the spirit realm to the mechanical city of Nyon. A place fraught with deception, fear, and a hint of wonder. But as Nami explores this realm of clanking gears and fight arenas, a malevolent being stirs within the shadows ready to follow her back home and jeopardize her safe haven. The Tale of the Kitsune | by Capsule House Lore